On January 19, 2019 about 50 concerned citizens, including members of 3PR and fellow organizations, turned out to raise awareness of the environmental tragedy that is phosphate mining. Armed with handmade posters and sunscreen we stood, facing passing motorists on the south end of the US 41 bridge in Punta Gorda. We were there for several hours, waiving at passing cars and discussing the impact of strip mining Florida.
There was a steady stream of cars and trucks passing by. Many honked horns and waived in support. It was a great way to reach hundreds of people, some of whom may know little if anything about the terrible legacy that mining will leave with Florida if it's allowed to continue. A legacy made of tens of thousands of acres of radioactive "soil", radioactive waste piles called phosphogypsum stacks, and huge clay settling slime pits. And no permanent jobs.
If you have the opportunity to attend an assembly like this you will not regret it. A great chance to meet fellow concerned citizens and to raise the awareness of this continuing disaster facing our state.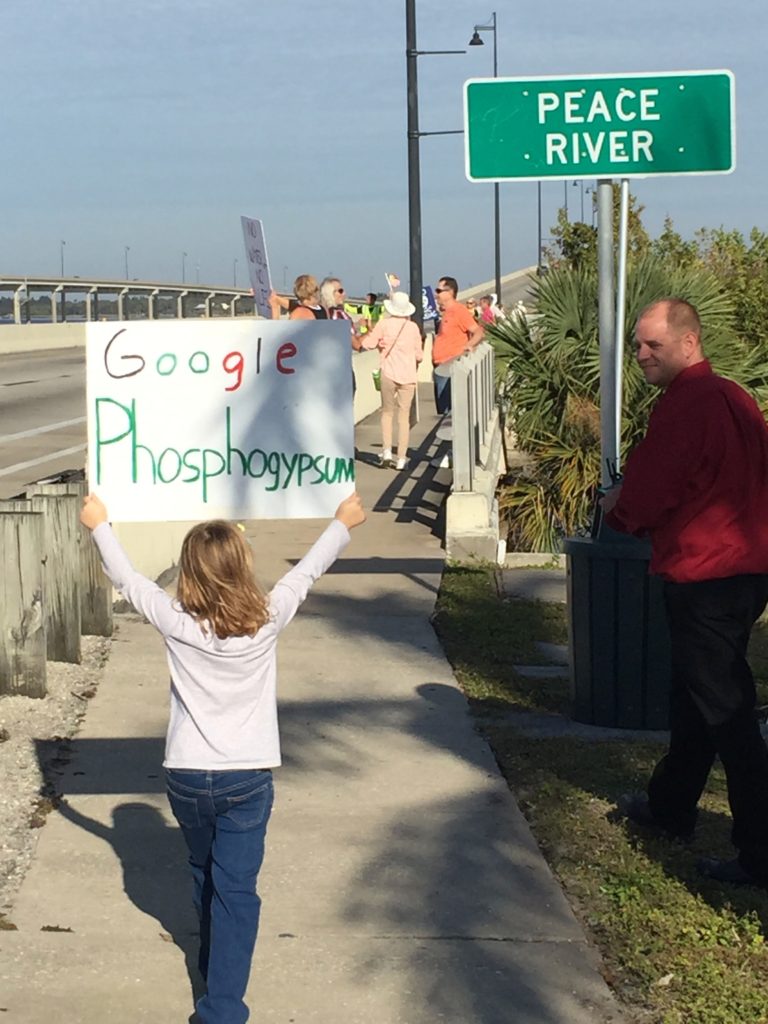 Our children will be most impacted by mining's legacy